QuickBooks error 12029 – Are you experiencing issues while updating QuickBooks' Payroll? Updating the QuickBooks payroll is an integral part of using Payroll feature on QuickBooks. Sometimes, it so happens that while using QuickBooks Desktop, it is not being able to connect to internet which is the reason that it causes issues while you are trying to update the payroll.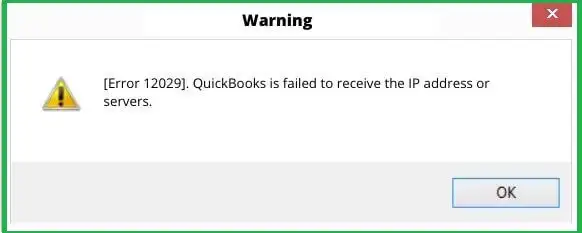 The problems could be because of improper security settings or imprecise browser settings or antivirus or firewall program that could be misbehaving with the update. In this blog, we are going to discuss in detail the QuickBooks error 12029, the reasons behind it and the probable solutions that can address this error.
Internal and External Causes behind QuickBooks error 12029
Applications such as firewall and internet security hindering the connection between QuickBooks and server.
When you try to download QuickBooks payroll, a network timeout could occur.
Erroneous SSL settings.
Invalidated Internet browsers.
Decreased or lapsed internet plans and connectivity.
Unable to establish an internet connection due to internal factors.
QuickBooks timeout update.
Blockage of QuickBooks from accessing the server.
How can the QuickBooks Error 12029 be resolved?
QuickBooks Payroll Update Error 12029 usually occurs because some of the original components required might be damaged, inadequate or lacking in the system. Mentioned below are some solutions that can take care of this particular error-:
Solution 1: Rectifying issues with local computer and internal glitches with QuickBooks Desktop
Update your QuickBooks workstation with windows updates
Keep your QuickBooks Desktop up to date with the latest version
Ensure that there is no latency in the internet connection
Ensure that SSL settings are proper and that TLS 1.2 is enabled
Update Internet Explorer to the latest version
Internet Security and Internet Firewall are properly configured
Try restarting your system, it can sometimes fix errors
Solution 2: Ensuring that internet explorer settings are correct
A number of times the issue arises because you might not be using the correct settings of Internet Explorer. And since Internet Explorer is used to access the internet, therefore it becomes imperative that the settings in Internet Explorer are proper and up to date. Here are a bunch of steps that you can follow to ensure that you really are using the correct internet explorer settings-: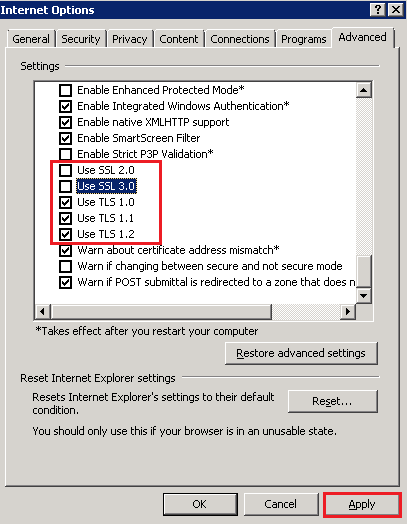 Exit the QuickBooks Desktop program.
Now, go to Internet Explorer.
Click Alt button or press Tools.
Choose the Internet option and security tab.
Under security tab, set the security level to medium.
Go to connections.
Tick the never dial connections option.
Click OK.
Move to Lan settings.
Choose the automatically detected option here.
Go to advanced settings.
Enable TLS 1.2.
Select OK and try restarting the explorer.
Now, update QuickBooks once again.
Recent Post – QuickBooks Error H505
Solution 3: Using QuickBooks File Doctor Tool
Checking the antivirus of firewall settings and ensuring that they are set properly is very crucial because these are the applications that sometimes don't allow QuickBooks to connect with the server. You need to verify these settings and ensure that it does not become a hindrance in updating the payroll process in QuickBooks. Please follow the below mentioned steps to verify your antivirus and firewall settings-:
Go to the official website of Intuit.
Download QuickBooks File Doctor tool.
Save it on desktop.
Run the tool.
QuickBooks File Doctor Tool will automatically configure the firewall and open the ports.
Now, verify whether or not the QuickBooks Payroll update error is resolved or not.
Solution 4: Updating QuickBooks
Search for Help and then click on Internet Connection Setup.
Choose the option that says "Use my computer's Internet connection settings to establish a connection when this application accesses the internet".
Select Next and then click Done.
Update QuickBooks again. For QuickBooks 2008 and newer versions, click on Help and select Update QuickBooks. For QuickBooks 2008. and older versions, go to file first and then click on Update Now tab.
Solution 5: Opening windows in safe mode to retry the update
Click Windows Key+I.
Go to Update and Security and click on it.
Choose Recovery and then move to Advanced Setup.
Now, carefully follow the instructions and tread on to restart the computer.
Try to restart the computer.
An option to open the computer in safe mode with networking will appear, Choose it.
Again, try updating QuickBooks payroll and see if error 12029 shows again.
Taking every minute detail into consideration, we've tried to provide all the relevant information as to how you can mitigate QuickBooks Payroll Error 12029. But sometimes even after following these instructions, you may find that you are not able to resolve Error 12029 by yourself then you must get in touch with the qualified technicians at QuickBooks who are always ready to give you a helping hand and will try to navigate you through the errors in the QuickBooks Software. For further assistance, contact QuickBooks Live Chat Person or shoot a mail at (info@rapidresolved.com).